Delivery only in Switzerland
La Cave de Goubing, located in the «Cité du Soleil» of Sierre, is located in the heart of the Vignoble Valaisan
The Goubing winery is located in Switzerland in the canton of Valais, in Sierre, at the most open point of the Rhône valley, at an altitude of 533 m. Called the "City of the Sun" because of its exceptional sunshine - more than 300 days a year - the region of Sierre, with its 320 hectares of vineyards in the heart of the Valais vineyards, is the Swiss wine capital.
In 1974, Michel Jacquod, winegrower and winemaker, founded the Goubing winery. In 1999, after studying winemaking and oenology, his son Olivier joined the company. He has been running it since 2007.
On an area that covers 3.5 ha, the vineyard is managed in Integrated Production (IP) since the beginning of the 1990s. In 2017, the drip irrigation system was installed, which allows a reduction of up to 70% water, thanks to the adjustable drippers.
For all the grape varieties of the Goubing winery, the winemaking, which consists of transforming the grapes into wine by fermentation, is done in the traditional way and without chaptalization (without adding sugar to the must to increase the final degree of alcohol in the wine).
In 2016 a new red wine was created, the "Syrah Grand Cru", gold medal winner at the Swiss Wine Grand Prix in 2019, 2017 a new white wine, the "Ermitage Grand Cru" and 2019 "Le Jubilé", a traditional method sparkling wine.
The cellar has a beautiful Goubing atypical vaulted cellar bar, fully equipped, which can accommodate up to 20 people.
Between barrels and stone walls, this is a unique space that can spend unforgettable moments around the wine. Thus, upon request and subject to availability, we organize theme nights to measure (Raclette, Valais dishes, tastings, etc.) For all occasions and for your budget.
Contact us for further information.
Taste wines from the Valais region and taste the subtlety of their aromas
Restaurants and wine bars where you can taste our wines
Office de tourisme de Sierre
Pl. de la Gare 10
CH-3960 Sierre
Rue de la Dixence 10
CH-1950 Sion
Av. du Marché 2
CH-3960 Sierre
Rue de Fauporte 22
CH-3977 Granges
Route de Mura 32
CH-3968 Veyras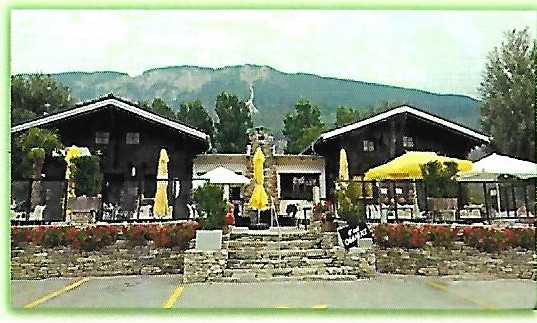 Free delivery from 600 CHF
Contact us for further information.
Chem. de Goubing 6
CH-3960 Sierre
Chem. des Vieilles cibles 17
CH-3960 Sierre
"*" indicates required fields
This form is secure and the data is kept confidential.